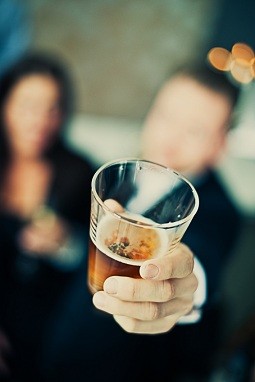 In an article by Celia Vimont from Drugfree.org, called "Laws to Crack Down on Serving Intoxicated People in Bars Largely Ignored," Vimont delves deeper into the fine points of this controversy.
The proposal: a law prohibiting bars and restaurants from serving intoxicated people. This potential law could be an effective means of reducing alcohol-related problems, like vehicle crashes and acts of violence. However, the majority of U.S. states "are poorly drafted and rarely enforced, according to two experts on alcohol policy," reports Vimont.
According to James Mosher, JD, and Elizabeth Dahl, JD, of Alcohol Policy Consultations, the enforcement of well-designed service of intoxicated persons (SIP) laws "would provide significant public health and safety benefits," says the article.
Florida and Nevada are the only states that do not have SIP laws, and Wyoming's law only applies to drive-through sales, according to Dahl. The rest of the states have SIP laws in some form or another, but the specifications vary greatly.
"Law enforcement largely ignores these laws," Mosher notes. "One reason for this is they are usually so poorly drafted that there's little likelihood of conviction."
In 2007, a report filed by the National Highway Traffic Safety Administration concluded that states have limited resources to enforce the laws. They also stated that "the provisions of the laws tend to make collection of proof overly burdensome." The report found "cultural norms that tolerate excessive drinking or that support the idea that bars are appropriate places for patrons to become intoxicated present a challenge for effective SIP enforcement."
One suggestion that was made in order to reduce DUI incidents is to focus on the establishments that repeatedly serve their intoxicated customers. It was proposed that after every DUI arrest or vehicle crash, the altered driver should be questioned as to their whereabouts prior to driving — which establishment they were drinking. Law enforcement officers should then notify the owner and manager, alerting them to the issue. They would also be expected to "suggest Responsible Beverage Service programs that focus both on management policies and staff training."
"This approach could greatly reduce the costs of SIP law enforcement and focus limited resources on the establishments most likely to be SIP law violators," states the article.