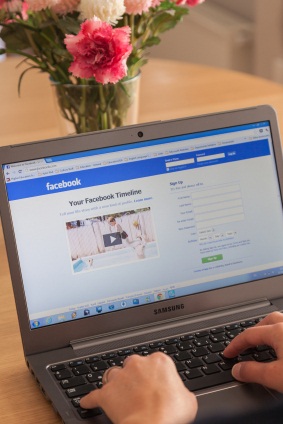 In a commentary by Dr. Nathan Cobb titled,
"Commentary: Facebook: 'Liking' the Benefits of Health Behavior Interventions,"
Dr. Cobb touched on the benefits of utilizing Facebook as a means of delivering health behavior interventions. This theory has been discussed in two studies published in the
American Journal of Preventive Medicine
.In one of the studies, Sheanna Bull and colleagues used Facebook with young adults "to increase condom use and potentially prevent sexually transmitted diseases," the article said. "Not only did their randomized control trial show that it's possible to build an effective intervention within Facebook, but they also showed that a well-designed intervention will spread from friend to friend more efficiently than something that lacks interest or utility."
A substantial change of prevention could be in the works if the findings from these two studies are enacted. "An intervention that can reach people where they live and work, but can also involve and spread through their own social network, would have tremendous impact," Dr. Cobb wrote.
Dr. Cobb also wrote an editorial with Dr. Amanda Graham on the same subject as these studies, describing their own, similar study at Legacy, "including a randomized control trial funded by the National Cancer Institute to evaluate how Facebook apps could spread through a quitter's network and involve their friends."
Health behavior interventions in the future will increasingly be more social, involving friends, family members and coworkers. Facebook may or may not be the most popular site for spreading intervention, but based on these studies, there's a high chance that it may be a very effective medium.