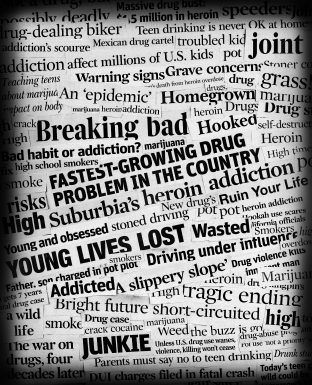 Many stereotypes have been formed pertaining to addiction. Many of these stereotypes are blasted out in the media and are "unintentionally reinforced by addiction professionals, according to a New York addiction expert," said the article.
"When you go to a diabetes clinic, you don't expect your doctor to have diabetes. But many people treating those who are addicted have themselves been treated for addiction, and tend to use the same lingo as their patients to make them feel more comfortable," Dr. Edwin A. Salsitz, MD, Medical Director, Office-Based Opioid Therapy at Beth Israel Medical Center, said. "They use terms like 'dirty' or 'clean' to refer to a urine drug test, instead of the more medical 'positive' or 'negative.' Using slang in addiction medicine can be confusing and demeaning, and reinforce the stigma attached to addiction."
Salsitz highlights the importance of choosing words wisely.  "We need to use medical terms for addiction medicine," he said. "I never use the word 'addict'—that pigeonholes someone, and defines who they are. I always talk about addicted patients."
Dr. Edwin A. Salsitz
By using the wrong words, addiction professionals can inadvertently reinforce how media outlets depict people struggling with addiction.
Whether you're reading the paper, watching the news, a TV show, or even buying perfume, you can see positive and negative depictions of the word "addiction."  Salsitz says that "Using these terms lightly makes it seem that addiction is not a serious disease. When I see the trivializing of this terminology, it offends me."
This is a call to think using compassion and sensitivity before misusing terms and stereotyping others.