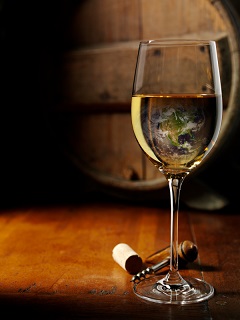 According to an
article 
written by the Join Together Staff of Drugfree.org, alcohol is the third leading cause of disease and injury worldwide, "even though the majority of adults do not drink," the article said. The study this article based its information on was done by researchers at the Center for Addiction and Mental Health in Toronto, Canada. Just over 40 percent of the world's adult population consumes alcohol.
The researchers noted that alcohol causes liver cirrhosis and leads to traffic accidents, and has also been linked to several types of cancer. Lead author Kevin Shield noted in a news release that "Alcohol consumption has been found to cause more than 200 different diseases and injuries." The study also found that only high blood pressure and tobacco smoking are the causes of more disease and injury.
MedicalXpress also reported that researchers discovered wide regional variations in alcohol consumption. One example would be how drinkers in Europe and parts of sub-Saharan Africa consume the most alcohol, on average. "People in southern sub-Saharan Africa frequently drink large quantities, drink until they become intoxicated, engage in prolonged binges, and drink mainly outside of meals," said the article.
The lightest drinking areas in the world are in North Africa, the Middle East and South Asia, the study found. North Americans binge drink more than people in Europe, and drink more than 50 percent above the worldwide average.
Also to note from the article is this: "Almost 30 percent of alcohol consumed in 2005 was 'unrecorded,' meaning it was not meant for consumption, was home-brewed, or illegally produced."
Dr. Jürgen Rehm said, "The amount of unrecorded alcohol consumed is a particular problem, as its consumption is not impacted by public health alcohol policies, such as taxation, which can moderate consumption."
The study appears in the journal Addiction.